So John Key is right. Nobody owns the water. But that doesn't mean that any private company or public/private company should be able to use it without a regular rental to the public for the privilege.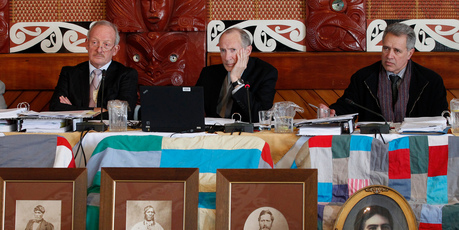 Whether this rental should be paid to Government for the commercial use of the water or partly to Tuwharetoa needs of course to be resolved. What did surprise me was that David Clendon the Green Party spokesperson missed the opportunity to apply Green Party policy on a tax on the commercial use of water. Well if he was just the Treaty spokesperson, where were the leaders in the resource rental business? Have they forgotten their policy or are they just focussing on the snub John Key gave to the Waitangi Tribunal by announcing he didn't have to take any notice of their findings?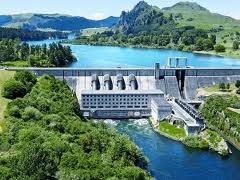 It was fine when Mighty River Power was a publicly owned power company (well it still is, let's keep it that way despite the empowering legislation!). Tuwharetoa was happy for the public to use the water. But sell 49% to private owners and the scene changes. Now 49% of the water is going to be used for a private purpose, so there should be an appropriate rental paid for the privilege. 49% private ownership means those private owners don't own the water because, as John Key said, nobody owns water. Therefore those who use it in commercial quantities should pay a regular rental to the public.
Does this mean charging half water rental to the company once half is bought by private people? No it doesn't actually. It means charge a full rate to the shareholders for the water the shareholders have the privilege of using. That is the principle of resource taxes. Private/public partnerships make the whole set up ridiculous. When it is fully publicly owned there doesn't have to be any rental paid to the public. It is only when a subset of the public owns it or part of it that a rental should be charged.
All this talk of extra shares and so on is wrong. The fact is that there should be an ongoing rental charged, not a one off charge.
Otherwise the whole selling thing should be called off, which is only logical