The blog is mainly written by me, Deirdre Kent. Others contribute from time to time and certainly help by editing my copy before it goes out. But generally the buck stops with me!
The group has come about from the members of Living Economies Educational Trust, from the Georgist movement, the Transition Town movement and many other groups of concerned citizens. Led by Deirdre Kent and Phil Stevens, we want more powerful policies than are currently being advocated by the Green Party of NZ or the Labour Party. And while we agree with some parties on the problems of the current monetary system we are not happy to be thinking in terms of only one national currency. We want biomimicry in our whole political economy. That means looking to the wisdom of nature, thinking deeply about what tax system is logical and revisiting the whole balance between local and central government.
The idea was born in September 2011 and Laurence Boomert from the Bank of Real Solutions stood in Wellington Central as a candidate representing this unregistered party. We believe our policies are of worldwide significance in the effort to break free of corporate rule and meet the Very Big Problems we all face. Since our May 2015 conference we changed from being a party to being a movement, as we do not plan to stand in an election.
We had our very first get-together in Turangi on 14 April 2012 where 29 attended our inaugural meeting during the Australasian Permaculture Convergence. Subsequently we have had several meetings in Wellington, Otaki, Christchurch and Northland and have had many on skype.

Deirdre Kent
is a founding trustee of Living Economies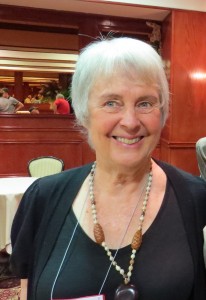 Educational Trust and the author of
Healthy Money Healthy Planet – developing new money systems for sustainability (Craig Potton 2005) and The Big Shift: Rethinking Money, Tax, Welfare and Governance for the Next Economic System, 2017.
After years in community work and teaching, in the eighties she was best known as the Director of ASH (Action on Smoking and Health). She lives on the Kapiti Coast and was active in the formation and activities of Transition Town Otaki and the
Otaki Timebank
. She believes that efforts towards local resilience can only go so far without the right signals and the right policy decisions at national level. "I started thinking about politics and economics during my Values Party time in the seventies and it has taken me all this time to realise why economic growth is the mantra of politicians. The environment has deteriorated since then and the gap between rich and poor has widened. Policies cannot just be applied one by one. To jump to the next system we need whole system shift and that is a big shift. I am doing this so that my grandchildren will themselves be able to have children and know they will be born into a future with hope".Email: deirdre dot kent (at) gmail dot com. Her forthcoming book is
The Big Shift: Rethinking Money, Tax, Welfare and Governance for the Next Economic System.
Phil Stevens
, a Living Economies trustee, emigrated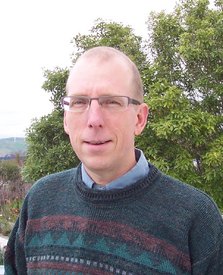 from the US in 2005 and lives in Ashhurst. He brings his expertise in technology and a wide range of pursuits from hands-on sustainable practice to examining socioeconomic models and theories of effective governance. Projects Phil is active in RECAP and LOAVES, a transition community organisation and a local currency;
Community Forge
, an open-source platform for complementary currencies and exchange; researching and promoting low-input food, fuel and finance; and general awareness raising. phil@euphoria.org
Nicole Foss
Senior Editor of The Automatic Earth website, Canadian Nicole Foss lives in Motueka and is in demand as an international speaker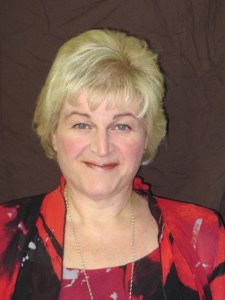 on finance, energy and resilience.Nicole is former Editor of The Oil Drum Canada (canada.theoildrum.com). She used to be a Research Fellow at the Oxford Institute for energy Studies in the UK and used to run the Agri-Energy Producers' Association of Ontario in Canada. Her formal background is in science and law.
Nicole says she aligns with the New Economics Party idea that the global financial crisis is far from over. "The recent credit bubble was the biggest ponzi scheme the world has ever experienced and it's not yet unwound." The bailouts now add up to at least $4.6 trillion or $4,600,000,000,000. Foss says the bubble is leading us into a very long and painful depression.