Recently the locally owned businesses in our local shopping village met to air their troubles. The Council is spending heaps to upgrade the footpaths and underground services because, they understand, they are expecting "better heeled people" to move into the district. A real estate manager told one attendee that he has never had so many properties on his books.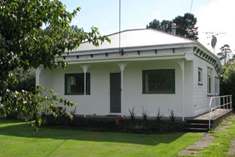 The poorer home owners can't afford the rates and the rising insurance costs. And when the homes sell it is to Wellington folk who have the money.
The other gripe was that the shops aren't making much profit. Transit NZ won't allow the old time department store to advertise on the main road and traffic isn't coming into the town, which is off the main state highway.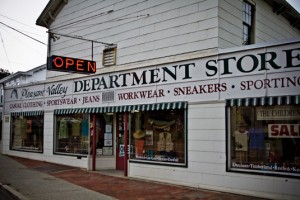 The department store, owned by an octogenarian, is struggling to survive. And there is yet another fast food outlet coming to our poor town, a junk food outlet again. That would make 15 cafes and takeaway shops in the village centre, and they are all suffering. So I guess we continue with our race to the bottom in sickness and poverty.
When I watched a cartoon video online somewhere recently, it showed very clearly that forcing poorer people to move further and further out is a result of having no price on the "ownership" of land.
And here is something else that has happened. A Wellington businessman bought 40 acres on the outskirts of our town 13 years ago for $400,000. He has now managed to subdivide it into three blocks and has recouped $1.2 million for two of those blocks, with another $480,000 to go. So that will be a tidy profit of $1,289,000 in 13 years. This is a privately captured windfall when it should be publicly captured. Work that out at an annual rate and he has reaped just over $99,000 a year. This should have gone to the public purse.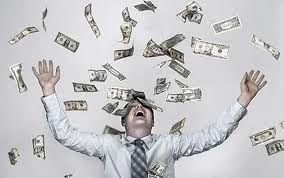 Multiply this event up for all the land that has been bought and resold again and you won't be surprised at the Reserve Bank's graphs on land affordability. There is a good video embedded here explaining how Australian land values have risen and proposing the solution shared by Adam Smith, Winston Churchill and many others.
Oh, you say, we need a capital gains tax. No, a capital gains tax will only just tie up the land sales. People will sit on their land, curse the government and work to kick them out at the next election. Labour and the Greens are on road to nowhere with this idea. But last night I reread the Values Party 1978 manifesto which clearly outlined that land should never be owned outright and that land prices should be stabilized with a land tax. This policy soon disappeared into oblivion. I don't recall how it went.
What we need is for each landowner to pay a sum of money regularly to the public purse so that other taxes can be reduced. Since landowners already pay mortgages and rates, they are certainly going to resist a third charge. And most people believe that once they are "on the property ladder" they have a right to all the capital gain at the end of it. So how we can recapture those windfalls for public revenue?  It may be best done at local authority level, a possibility I am investigating.  It could be connected with a local authority issued currency. I am also convinced now that it needs to immediately result in a Citizens Dividend issued in a local currency by a local authority, facilitated through the Inland Revenue Department.
A local authority issued currency would do wonders for our struggling little businesses and homeowners.