Last night we were treated to an outstanding Sunday interview on TV3. Top journalist Melanie Reid had finally managed to get complainant Bronwyn Pullar give an interview, and it was revealed what we all in our bones knew. ACC has for years been trying to reduce its claims and it does this by going after and harrassing long term claimants. These people are the most vulnerable. While some accident victims will obviously try and wrought the system, the majority are genuine innocent victims of accidents.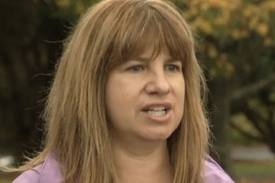 So I looked at their latest financial statements. After making losses of $2.4billion in 2007-8 and $4.8billion in 2008-2009, it reversed its position in 2009-2010 to make a surplus of $2.5 billion.
Now this is up again. Chairman John Judge writes in his 2011 annual report "I can report that we have achieved a net surplus in excess of $3.5 billion as at 30 June 2011". They appear to have another figure as well called the actuarial release. The Annual reports said "As at 30 June 2011, ACC had achieved an actuarial release of $4.4 billion." I think that was the one quoted by Bronwyn Pullar, a huge sum indeed.
The purpose of ACC is to compensate for those unfortunate enough to have accidents. Some accidents leave more permanent damage than others. It is clear they have the money to pay Bronwyn Pullar and to stop harrassing her and other genuine claimants.
Looking at the composition of the board of ACC, I would say it appears to lack in victims of accidents and in community representatives. Board members have business experience and may be in danger of looking at ACC as a profit making company.