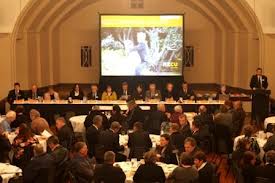 Today I phoned the CEO of the NZ Association for Credit Unions, Henry Lynch. I told him that feedback we had had from our members about our petition on Open Bank Resolution had included people who said they banked with a credit union anyway so didn't have to worry about Open Bank Resolution.
It seems there are three big credit unions in New Zealand. Baywide Credit Union based in Hawkes Bay has 15 branches. First Credit Union in Hamilton has 50,000 members and NZCU South covers the South Island. No limit on deposit size. And there are other smaller ones. They are owned by their members and you can go to their AGM etc.
They do have mortgages, but only at floating rates. They don't have credit cards but their debit cards, where you preload your money, uses your own money and is fine for all online payments like Amazon etc. That is a relief for those wanting to change.
I also learnt by listening to a Radio Live interview with the CEO of the Co-operative Bank that people don't have so many problems changing banks these days. The only situation in which they have problems is if they have a fixed rate mortgage and it costs them to break it.
Credit Unions in New Zealand are champing under controls which don't exist in Canada, where almost one in three people bank with a credit union.  Last Sunday the Sunday Star-Times had an article which outlined the various laws and regulations which constrain credit unions or impose unnecessary costs on them. Obviously the New Economics Party would develop policies which address these concerns.